About Us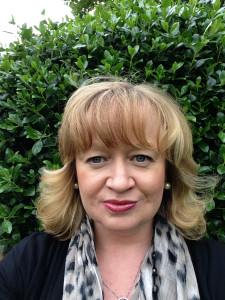 Owens Bros is a family run business that has been operating in Belfast for over 60 years.
After completing my degree in design I met and married David who already had a wealth of experience in printing.
With my love of design and all things creative designing Wedding Invitations seemed the perfect fit for me within the business.
I really enjoy the process – from meeting the brides and their families – discussing what makes them tick – and then handing over fabulous invitations that make the brides beam with delight!
At Owens Bros we realise that each bride is different – some want quirky, modern designs – others want the traditional, elegant look.
We will give you all the advice and personal service that you need and have plenty of experience to help guide you with your choice of stationery. You will have a wedding stationery designer at your fingertips.
David and I can help you with both the aesthetic and the practical so that you get the design and quality you want to make your wedding stationery extra special.
We love helping the couple create the invitation of their dreams that reflects both them and the style of their Big Day.
At Owens Bros we realize that organizing your wedding stationery can seem daunting but don't worry – we can guide you through all aspects such as what items you need, how many, wording, timing, etiquette etc. We have done this 100's of times before! We even give you a date plan to keep you on the right track throughout the process.
We both take a great deal of pride in what we produce and the personal service we provide.
For many guests your invitation is the first formal indication of the style of your day and so it is a vital ingredient. Weddings are so special, the most important day of your life to date, and we understand that and make sure that we help you by delivering your stationery on time and to your utmost satisfaction.
We look forward to hearing from you and playing our part in your special day.
Julie-Anne & David Owens
—